September 26th, 2021 at 08:37 pm
We've got MM(18) all moved in at his college. Phew! The first week was pretty much a vacation for him. Orientation week, with some practical orientation stuff but also a bajillion activities. Some highlights were crawdad fishing and beach bonfires. Classes started last week. All my fingers and toes are crossed that the kids can stay on campus this year.
MM(18) had never gone back to school after the pandemic started, so I can't even imagine the stimulation overload he is experiencing.
I am personally very zen about the emptier nest. Probably for many reasons. MM(18) is very independent and will be just fine. My bff attended this college and I spent many a weekend there during my college years. So it helps that it's very familiar to me. Also, my parents never really took us anywhere, *but* for this incredible deal of a beachfront hotel they found in the 1980s, that's about 10 minutes from this campus. I think the whole thing would have been a lot harder if we didn't have such a familiar place to go to that first night. We gave MM(18) about 24 hours to get settled, before we left.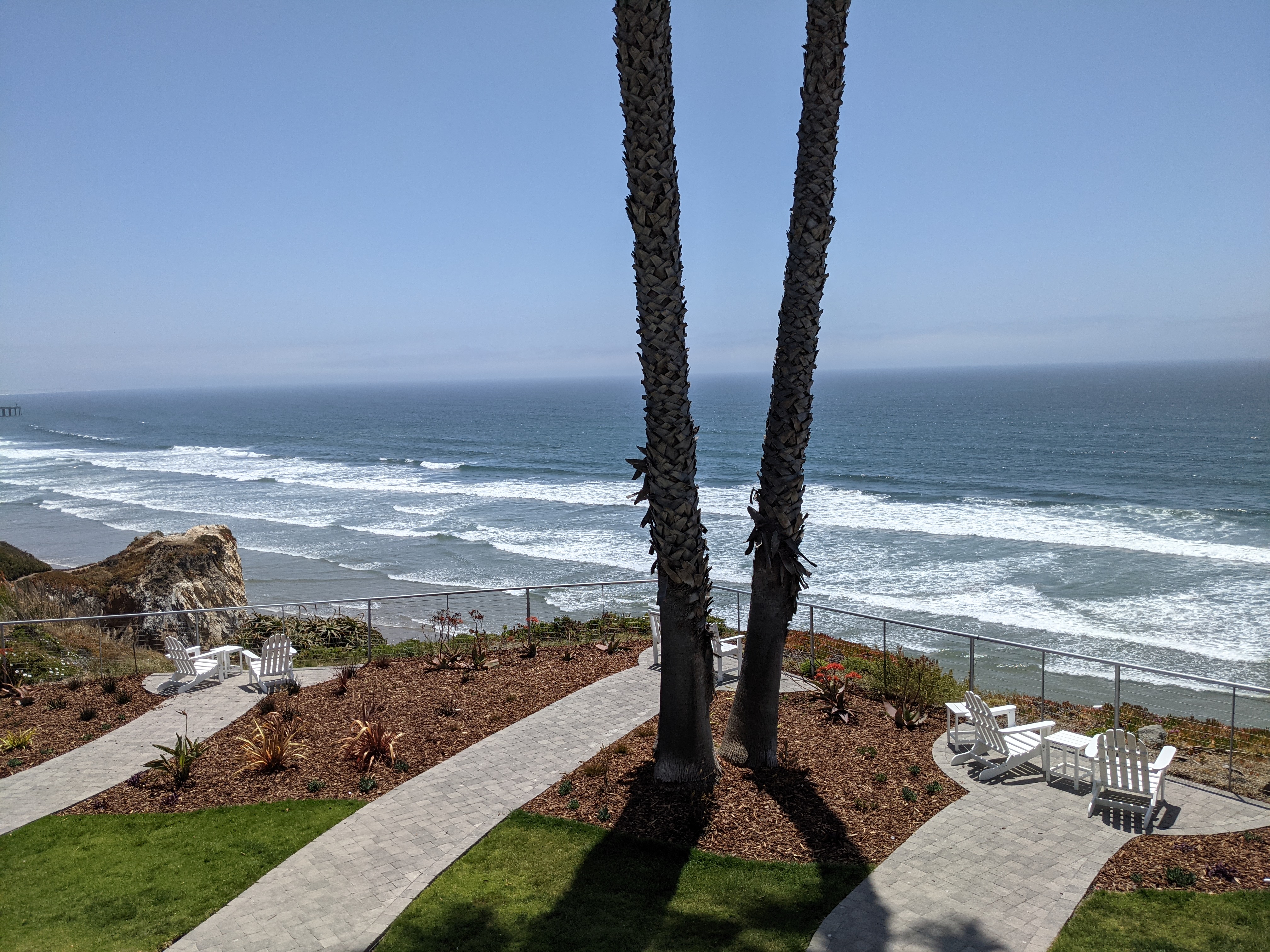 I am planning a trip in a couple of weeks. Ideally will be taking DL(16) with me. He has never been to the college/town and would be good for him to see where his brother is living. He asked to stay at the usual hotel and so I obliged. But that necessitated a mid-week stay at $200+ per night versus a weekend stay at $400+ per night. (Yeah, it's not the insane deal that it once was). In the future we will be finding other places to stay. In fact, MH wants to be cheap and not stay at a hotel at all (during move-in, when we visit, etc.) I told him we were too old and well off to make that a day trip (10 hours round trip, just for the drive). I said something like, "We aren't 18 any more." 😉 But we could probably stay with our parents for a night and make a day trip of it. I basically set the college travel budget to -$0- once MM(18) accepted at this college. The costs are very minimal (especially with the electric car) and can be absorbed in our regular vacation budget.
I may be zen, but MH Is not zen at all. He was the one home with kids, and both MM and MH have been home together mostly 24/7 the prior 18 months. On top of that, MH just had a really rough week. His coping clearly improved after a couple of days, even as things continued to go to heck. *sigh*
Oh yeah, and MH was called back to work a couple of weeks ago but then that got postponed indefinitely.
I guess it's just a lot of limbo at this point. Considering October a bit of a limbo month.
One of the big things is figuring out the food situation in our household. I would have guessed that MM(18) was about 50% of our household grocery spending. I am not quite so sure now. Besides DL(16) being picky and looking starved... Any extra junky food I brought home has disappeared in a flash. So I am thinking that DL(16) is just more of a stealthy eater. Still, he is pickier with dinners. We clearly no longer have to make dinner every night *and* double batch everything. It's been more cooking every other night. We are probably going to do some major revamping of our meals. I mean if DL(16) seriously won't eat what we cook, then we will drastically change our cooking. Feeding two middle aged people is entirely different from feeding "5,000 calories per day teenager athlete." We don't need all the calories and so we just have a lot to figure out. Maybe starting to mix in our future empty nest diet with "still have a very high calorie teenager" diet. Alternating days.
I am just waiting to see how October shakes out. How MM's spending shakes out at college, how our grocery spending shakes out here. If we notice any difference in our utilities, etc. Once this starts to sort out then I can make sense of our budget going forward.
MM(18) is pretty much on his own, financially. & I mean, we are covering tuition/room/board/medical. I just mean anything above and beyond that. But on the flip side, his job fell through last month and he ended the summer with about $3,000 less than we expected. So that is why I am anxious to see how much spending he ends up doing and what he needs to cover. Also, still trying to decide if we help him with groceries and stuff like that. It just depends how much he is spending and how much we are saving. If our grocery spending literally goes down by half, I could probably send him some grocery money. It is our preference that he does not work this first quarter. Something else to just re-evaluate mid-year.
MM's first impressions are that he can remain uber frugal. He's already told us he won't need a bike and that he doesn't see any reason to spend money. It will be interesting if this still stands in another month or two.
MM has been okay with the food so far, but he also started up long distance running. I honestly don't know if he will have enough food for that. At home, he'd eat 5 large meals a day. I guess that's the other thing we will have to figure out. See if he has enough dining dollars (I already bought the biggest plan and am doubtful it will be enough). There will be lots of tweaking everything "food" in the next few months.
& then of course, figuring out what the heck is going on with MH's job. It is not surprising at all that is up in the air (with the pandemic) but the timing (and indecision of his employer) just sucked. He was looking forward to going back to work and having the distraction.
Will see how next week goes but if MH is still unemployed as of October 1, I guess we will also be going back to one-income mode. & some of that might be shifting more financial responsibility to MM(18). I don't know how it's all going to shake out.
As always, the work situation is complicated. I'd say that MH will be pretty picky until the pandemic eases and DL(16) gets his driver's license. The bottom of the barrel jobs are opening up yes, but then there's just more competition for better jobs. His job is worth waiting out the month of October for. If they are still delaying indefinitely or telling him nevermind, once October is ending, then it will be back to the drawing board. Which may likely just be taking another year off. I don't know. I am probably more of the "screw this, just retire" mentality. MH thinks the grass is greener and idealizes full-time work to help him deal with the emptier nest and the impending empty nest. He is also extremely financially conservative and so wants to be working while we are paying for college. Because of this I am sure my blog is confusing as we vacillate between these two extremes (retire or work full-time).